Published: 08/10/2014
In the veterinary world, PRP Therapy has been found to be extremely useful in the following
Accelerated healing of numerous tissues-based wounds like tissue damage, torn ligament, strained tendon, and broken bones.
Accelerated healing of pain and swelling in joints
Relieve arthritic pain
Studies at American College of Rheumatology also confirms PRP Therapy to be effective in reducing rheumatoid arthritis in animals.
Now, you can use Dr. PRP for Veterinary purposes too.
Veterinary PRP Therapy – How it's done
Previously, stem-cell therapies for muscles and ligaments in animals (mainly dogs and horses) were done by withdrawing bone marrow and/or fat cells. This is both a time consuming and complex. But with Platelet-Rich Plasma, all you need is the animal's blood and you'll get quality PRP with growth factors that can accelerate healing and recovery.
The procedure is the same as with any other PRP.
First, we draw blood from the patient — in this case the dog. This is then spun in a centrifuge which separates the RBC from the platelets. Then the platelets are isolated and is directly injected onto the injured area, often using a ultrasound scanner for guidance. This procedure has become the "miracle cure" for injuries in animals. The results of numerous studies have proven this. If you are a veterinarian, or a pet owner, adopting PRP Therapy for muscle and ligament injuries will give you peace-of-mind knowing two things.
PRP treatments produces dramatically faster results
PRP treatments are completely natural (PRP is taken from patient blood).
Dr. PRP Team visits Dr. Millis at Knoxville, Tennessee
Dr. PRP team had the good fortune to work with Dr. Millis of the University of Tennessee, who is a pioneer in innovative treatments for animals.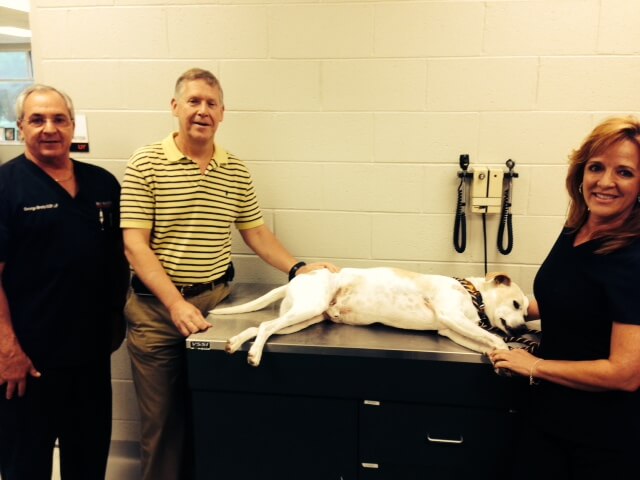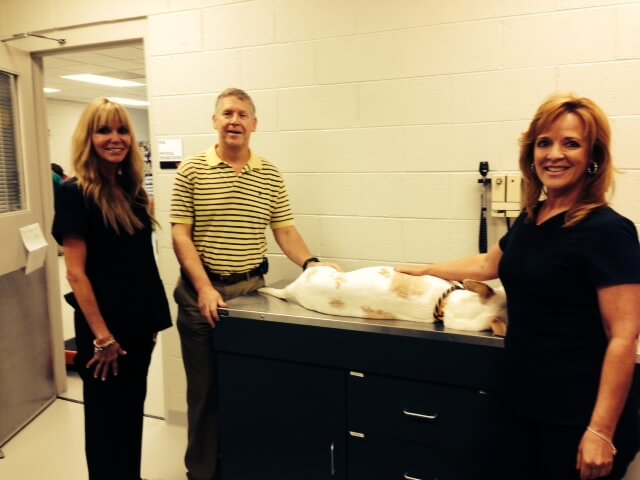 Dr. PRP Team with Darryl L. Millis, Professor of Orthopedic Surgery & Director of Surgical Service – Small Animal Clinical Sciences, University of Tennessee, Knoxville, Tennessee
Insist on PRP Therapy. And choose Dr. PRP's FDA approved medical grade devices for PRP extraction. You can never go wrong with that. Dr. PRP also provide FREE consultation for veterinarians and other healthcare providers looking to offer PRP Therapy to their customers.