Dr. PRP USA and Uganda Counseling and Support Services - Together Bringing Hope to Uganda
Supporting patients and their families is a pillar at Dr. PRP USA. This is why one of our managing partners, George Bretz, has partnered with Uganda Counseling and Support Services (UCSS) to improve the quality of life and create self-sustaining solutions for the communities of Uganda.
Dr. PRP USA provides resources for UCSS to fulfill its missions. A few examples include digging wells for clean drinking water, planting trees, providing vital laboratory testing, building schools and sponsoring students, and helping train and cultivate farming within the communities.
Join Dr. PRP USA and UCSS for a Journey of Hope on October 13, 2022! Get your tickets here.
What is UCSS?
UCSS is a Christian-based organization focused on providing holistic transformation and sustainable development in the communities that need it most. They value connection and community involvement to create a collaborative approach to the social, spiritual, physical, and economic needs of these communities.
In addition to building infrastructure and education, UCSS provides medical care to communities. This includes laboratory testing for many pathogens including HIV and malaria.
Families can have access to contraception remedies and learn about family planning through the UCSS health centers and also receive vitamins and supplements to support health and prevent disease.
There are five main areas UCSS supports villages in Eastern Uganda:
Economic empowerment
Education
Agriculture
Counseling
Evangelism
Economic empowerment involves teaching new skills that can be applied for better employment as well as teaching families how to save and invest in new projects. UCSS supports education by building schools for all age ranges. They have built an elementary school, high school, and technical college that have all reopened since October 2021.
UCSS supports sustainable farming practices which can help increase the production of food for families as well as to sell for income. There are plans for a coffee processing plant, dairy farm, and fish pond to name a few of the upcoming projects.
The counseling services support villages on health issues, spiritual concerns, and psychosocial support. UCSS effects have led to a reduction in domestic violence and increased coping skills regarding the impacts of COVID-19.
Finally, evangelism is a pillar of UCSS. Building churches, 1-on-1 community outreach, and providing Bibles are a few of the things UCSS has supported.
Dr. PRP USA Supports UCSS
George Bretz holds UCSS and its mission close to his heart because he has seen the impact supporting communities in a collaborative and sustainable way can have on families. At Dr. PRP USA, we know how important access to medical care and testing is to overall community health and UCSS sees over 4,000 patients in their health center every month.
Working together, Dr. PRP USA and UCSS are building a healthier and sustainable future for communities around the world.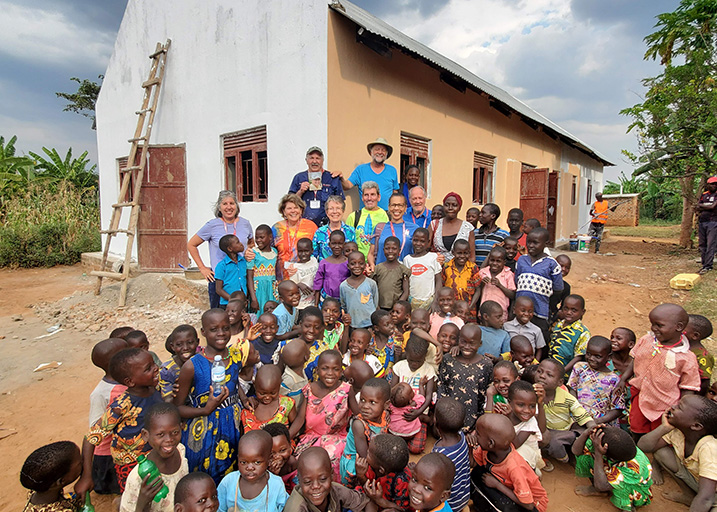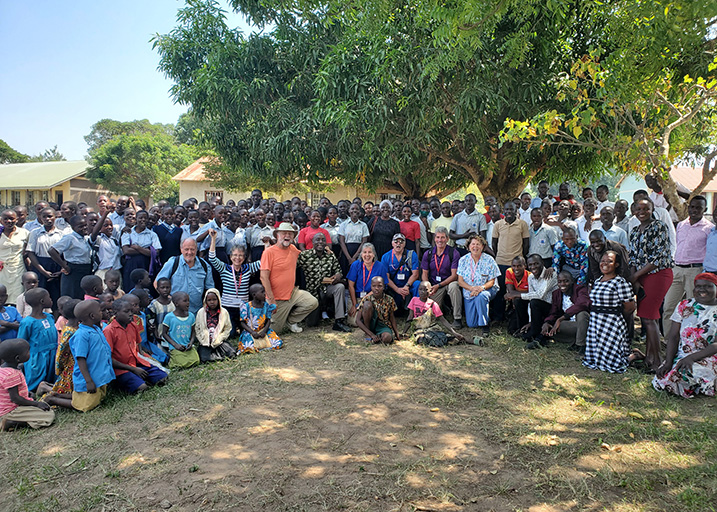 Learn More About UCSS
It's no mystery why Mr. Bretz has chosen to invest time and resources into UCSS - they are creating real change and lasting impacts for these communities. He knows in order to impact families you need to support them in many aspects including health, agriculture, and education.
If you'd like to learn more about the positive impact UCSS is causing in Ugandan communities or want to learn how you can help support their mission, click here.
Join Dr. PRP USA and UCSS for a Journey of Hope on October 13, 2022
The UCSS will take you on a virtual journey through the villages in Eastern Uganda. This live-stream event and banquet allow you to see the ways your support directly impacts these communities.
Village members will share how the support of UCSS and its ministries have helped address issues like poverty in these rural areas - empowering them and providing the tools they need for sustainable success.
The event will take place Thursday October 13th at 6pm CDT. In addition to a live look into the villages and projects they have accomplished, you can hear UCSS's model for change in the coming year.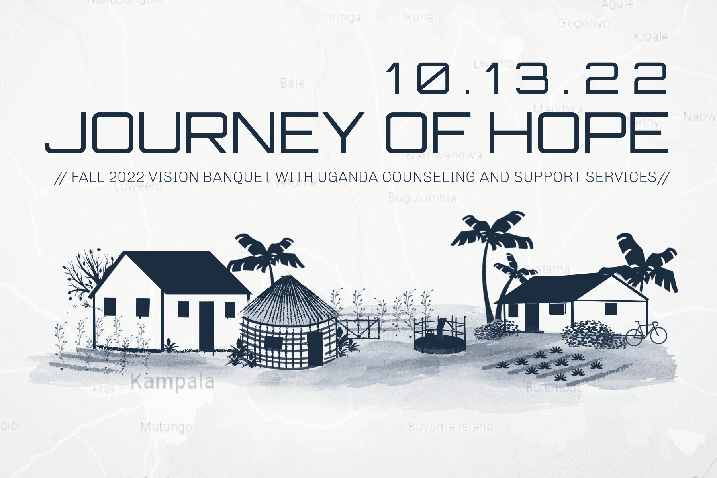 Get Your Free Tickets Here!