Published: 04/16/2014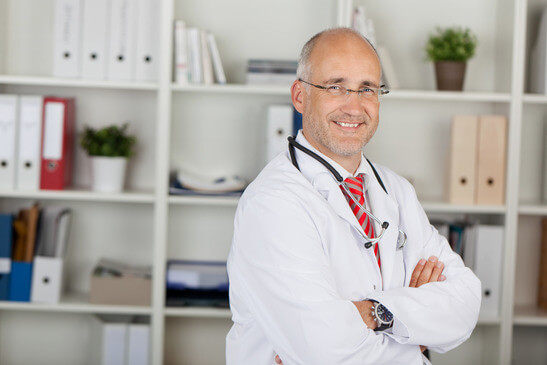 Due to it's high healing potential and a wide variety of applications, regenerative medicine has been called the 'next evolution of medical treatments' by the US Department of Health and Human Services.
What is regenerative medicine? Any type of medical procedure that aims to replace or regenerate human cells, tissues or organs, in order to restore or establish normal body functions can be classified as regenerative.
Take, for example, rejuvenation of photo-aged facial skin. The traditional treatments include transdermal collagen delivery systems or injecting collagen-producing fibroblasts. These are ways to add externally derived collagen to the skin, which may or may not be successful.
Regenerative Medicine applications like PRP treatments takes a different approach. It's aim is to "force" the body to produce new collagen by initiating a healing response.
Here's how it works:
PRP (derived from the patients own blood) when injected, can induce the body's natural skin-healing mechanism: collagen synthesis. This means, the resulting collagen is still produced naturally by the body. And the skin will see significant improvement in lesser time than it would take with external collagens.
This makes a BIG difference. Because, there isn't anything more natural and effective as your own body's self-healing mechanism.
A boon to the rapidly growing market
The healing market in the US is huge. Orthopedics alone stands at $1.7 billion in revenue generated for physicians and health centers. Wound healing is second with around $738 million in revenue.
Soon, Regenerative Medicine will capture a huge market share in both of these segments as well as other related ones.
PRP treatments are already popular with the news of it's remarkable healing appearing in shows such as The Rachael Ray Show and The Doctors.
A win-win for both the doctors and the patients
The beauty of PRP treatments is that it's a win-win for both the doctors and the patients. The doctors get to treat patients more effectively without using any external drugs or difficult surgical procedures. The patients love the idea of using their own blood rather than a drug to cure their conditions.
Typical treatments (which takes about 30-mins to complete) costs about $800 in most cases. And the patients have to undergo at least two or three treatments every 4–6 weeks.
Can you see the potential PRP Treatments have?
Wide applications
PRP treatments can be used for almost all types of healing including:
Treatment of tendonopathy
Acute and chronic muscle strain
Ligament sprains and intra-artiligament sprains and intra-articular injuries
Joint pain such as arthritis and knee meniscus damage
Cosmetic Procedures
Disc Regeneration
Dental Health
Wound Healing in Surgery
Cardiac Care
Skin Repair After Wounds or Surgery
Bone Regeneration
Flowing along with the America's tendency to seek more natural treatments, the use of human-derived tissue and autologous tissue (like PRP Treatments) will continue to see rapid growth in a variety of medical applications.
Conclusion
As you can clearly see, the pioneers and early stage adopters of PRP stands a chance to be very well-rewarded for their work. Can you afford to take a chance and miss the boat?