Published: 09/24/2015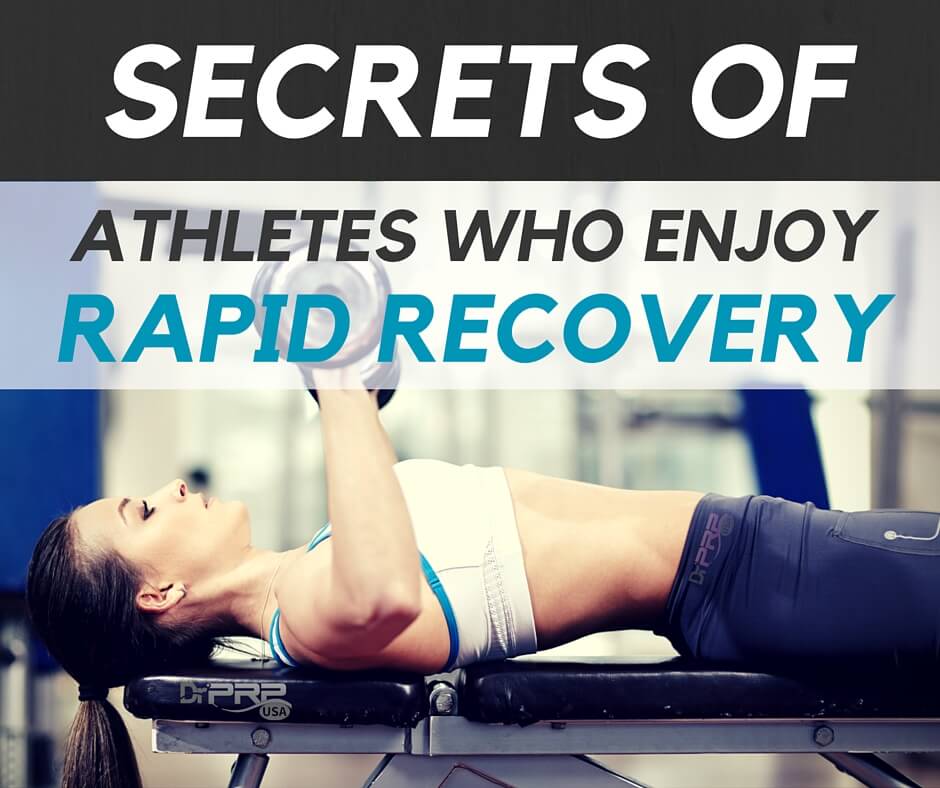 Sometimes I wonder how Pro-Athletes make a quick comebacks after injuries. I bet the answer is much more than the therapies and treatments they use.
But first, let's look at it objectively. How can it be that athletes like Lindsey Vonn can comeback as strong as ever after surgery? She returned to the slopes to win her 64th World Cup only 10 months after her second knee surgery. Yes, we're talking about surgery, which ordinary folks take years to recover from.
There are more examples. Like Adrian Peterson, who returned to football after an ACL tear in 9 months and Iouri Podladtchikov, taking the bronze in the Snowboard SuperPipe at the X Games in January only 2 months after surgery for a torn ligament, fracture and misplaced ankle tendon.
Do pro-athletes know of some magic formula or heal faster than mere mortals? For sure, it's not just treatments and therapies. Because what we're seeing here is definitely something extraordinary.

What Makes The Difference For These Pro-Athletes?
One factor to take into consideration is their overall fitness levels.
John Xerogeanes, M.D., chief of sport medicine and professor of orthopedic surgery at Emory University Hospital says this:
"Biology only lets you recover so fast, so it's not like pro athletes' cells are going to heal faster than our cells. But the other structures around the knees-or whatever they've hurt-are so strong and so much better than ours, they're going to protect the part that's healing and help it get stronger in less time."
Age and motivation also play a huge factor for paid-to-play athletes. Their bodies are in peak condition as many of them are only in their 20s and according to Xerogeanes, the body is much better at repairing itself. Pro-athletes are well aware that they risk their careers and huge contracts if they don't return quickly. Athletes push themselves in order to beat the initial prognosis and get back to their sport.
Does Mindset Play A Role In Rapid Recovery?
I personally believe Mindset is a biggie. Pro-athletes are high-achievers. And they have positive attitude. In every situation, they go in expecting to win. It's the same with their medical situations.
Athletes by their very nature, expect a rapid recovery whenever they find themselves in these conditions. Just like how they train hard to win, they undergo several hours of physiotherapy, physical training exercises, and acupuncture everyday so they can keep up with their expectations. All other considerations are secondary and many of the rehabbing athletes reside within the facility.
In addition, pro-athletes have access to the best doctors and health-professionals who not only provide the best in terms of medical knowledge but are themselves high-achievers with a positive attitude. Xerogeanes said, "They have access to very good trainers, weight coaches, physical therapists-and when you have them work together as a team, you're going to get the best care." A team of professionals that can collaborate and encourage them to deliver the best care possible will make chances higher for an rapid recovery.

Advanced Treatments Assist Recovery
One of the other stronger traits of Pro-athletes is their complete trust in their doctors. Why wouldn't they? Their entire career sometimes rests on the shoulders of these medical professionals. One wrong step could cost millions. And when these doctors advocate breakthrough treatments like Platelet-Rich Plasma, the athletes never even for a second doubt their effectiveness. That's how much trust they have.
Obviously I'm biased, but consider the case of Platelet-Rich Plasma treatments. Ever since Kobe Bryant, took the leap and flew to Germany to get his shots, he became a life-long advocate for the treatment. If not for people like him, the treatment would never would have been so popular.
Because PRP Injections have significant potential in the treatment of injuries. To the point that, nowadays, when pro-athletes go for PRP treatments, it doesn't even get the press. It's now the default treatment in the sports medicine field.
A Quick Glance Into Platelet-Rich Plasma
Platelets, along with their ability to clot blood also offer athletes hundreds of growth factor proteins essential in the recovery process. PRP preparations offers clients a concentration 5 to 10 times higher than found in general. PRP is a relatively new procedure with research studies and applications that are still be evaluated. Areas with a poor blood supply that consequently are slow to heal, such as chronic tendon injuries above the elbow, seem to benefit most from PRP according to current research studies reported. The medical community is awaiting additional findings to conclusively support the effective use of PRP for additional areas and conditions.
Important to the preparation are natural growth factors. Growth factors found around the environment of blood clots are included in the preparation of the patient's own blood platelets for injection. According to statements in "Clinical use of platelet-rich plasma in othopaedics", growth factors such as TGF-b, PDGF, IGF, VEGF, EGF and FGF-2 have been shown to enhance one or more phases of osteogenesis. Preparations are donor dependent and results may vary by individual. Standardization of application is also needed. Available data suggests PRP as being of value in soft-tissue repair and wound healing.
PRP has been around since the 1970s and continued research and findings have attracted the attention of amateur and pro-athletes. Dennis A. Cardone, a doctor of osteopathic medicine at the New York University (N.Y.U.) Hospital for Joint Diseases treats amateur athletes with PRP therapy. Cardone stated "PRP treatment really gained speed last January (2008). It got press that two of the Pittsburgh Steelers [Hines Ward and Troy Polamalu] used it before [winning] the Super Bowl. More and more patients started to ask about it."

Some of athletes who sought PRP treatment include:
In 2008, Los Angeles Dodger's pitcher Takashi Saito, quickly returned to the mound for the Major League Baseball playoffs after PRP injections in his elbow.
In 2009, Tiger Woods received four injections of PRP following knee surgery before playing in the four professional golf majors.
One important thing to keep in mind is PRP's relatively side-effect-free results. Would you rather try a treatment that's known to work 50% of the time with zero side-effects than a treatment with 80% success rate which causes serious harm in the long run? However, I must add that, PRP is still in it's developmental stage. Additional research and improved delivery methods may deliver more conclusive findings and increase the areas of application.
In the 2013 study, "PRP therapy improves degenerative tendon disease in athletes", ultrasound-guided delivery was found to improve functionality and reduce recovery time in tendons based on 50 athletes with degenerative tendinosis in the Achilles tendon. Study author, Alice La Marra, M.D., radiology resident at the University of L'Aquila in L'Qquila, Italy, stated "PRP enables regeneration of the tendons and reduction of pain thanks to its regenerative and anti-inflammatory properties." In addition La Marra concluded, "Our study showed that PRP is the better option [to common treatments such as physical therapy, corticosteroids and surgery]. Compared to other therapies, it allows faster and more efficient recovery." In the near future, such application for a degenerative condition may help to lengthen the careers of many star athletes.
It's Not All About PRP Injections
Athletes are highly impatient creatures. Their version of hell is a day when they are not on the field. So they have this tremendous drive to overcome their limitations and hit the ground. What we can do is learn from them.
With enough drive, specialized treatments, the right medical team, and rehab support, every individual can beat their initial prognosis and get back into the game. Just like pro-athletes, us ordinary folks, can also make lightning fast recoveries. Just keep in mind, pro-athletes are not perfect either.
Sometimes They Suffer From Periods Of Non-Recovery Too.
Not all pro-athletes heal fast. And even the ones who do, doesn't always get it right all the time. Vonn tore her ACL for the second time after ACL surgery in February 2013 and a fast return to the slopes. She was to prepare for the Sochi Olympic Games and missed that opportunity with the second injury.
The takeaway here is that if both patients and doctors expect a lightning fast recovery, there is more chances that it's going to happen. And if it can be done with natural treatments such as Platelet-Rich Plasma injections, why not try it? I recommend PRP be the first-line treatment for all sports injuries.