Published: 05/29/2015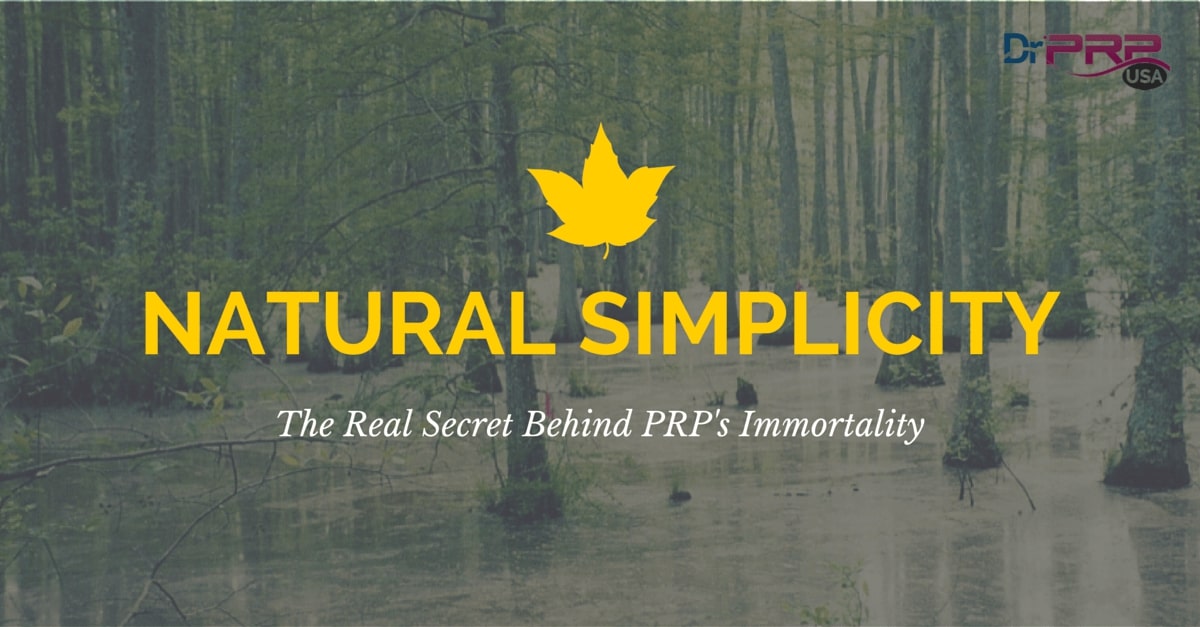 Not surprisingly, PRP Injections have scored a permanent fixture in the US Health care scene recently.
The reason? It's simplicity.
The fact that there's no external agents are at play makes PRP so attractive. Worst case, it won't work. It's natural, you're just activating your body's own regenerative mechanism. People who've had miraculous results like crossfit fanatic Matt Goodson, who says "Even if you get 50 percent better and do it two or three times, I'd push this over surgery any day," are sworn believers.
Jujitsu fan Josh who had a torn MCL on his knee says, "I would like to note that it's been about 30hrs since the treatment and I was able to put on my pants like a normal person today. Which is actually quite huge."
Another patient says, "PRP regenerated my partially torn bicep tendon in literally weeks, after over a year of trying various other treatments. I am a believer, for sure."
Yet another patient, who's been fighting his achilles tendinitis injury for 13 months, finally got PRP Injection says, "4 weeks since my treatment and the injury is about 80 percent better."
Dr. Victor Ibrahim, MD, who's administered more than 5000 shots to patients says, results like these are not a surprise.
Scientists and doctors like Dr. Ibrahim claim that it can heal a range of orthopedic injuries, which are the most difficult of injuries. Scores of studies have repeatedly validated the procedure for treatment of tendon injuries, damaged muscles and ligaments, and reduce arthritis. Yet, there's not a lot of movement probably because this treatment doesn't have the big bucks from the Pharma Lobby for support. (Why should they support? I would not be surprised if they are against this.)
Simplicity is PRP's major, major asset. And that's why it's becoming so hard to ignore it.
First you draw blood from the patient, usually half an ounce. Next you spin it in a centrifuge to "force" the platelets into the blood plasma. That's platelet rich plasma. Finally, you inject on to the site of the injury. And repeat 2-3 times, over the next couple months if needed.
Done. For life.
Again, since there are no known side effects, the worst you can get is "no results."
Here's Dana Frederick White, Jr. president of the mixed martial arts organization UFC. He got PRP for Meniere's disease, an ear condition which causes a sensation of a spinning motion. Watch his video here >>
Plus, recently, thanks to Kim Kardashian, PRP treatments are getting popular as Platelet-Rich Plasma Facelift. Bar Rafaeli has gotten it too. It's a process where the platelet rich plasma is applied into the face, neck and decolletage immediately after micro pigmenting the entire area. The plasma should remain on your face for at least eight hours. During this time, no washing, sweating or exposure to sun is allowed.
The result is almost "spontaneous healing" of imperfections. Body's regeneration mechanism is artificially awakened to make skin beautiful. The results speak for themselves.
Of course, no post aboutPlatelet-Rich Plasma Facelift ends without having that famous selfie of Kim Kardashian. So here's it.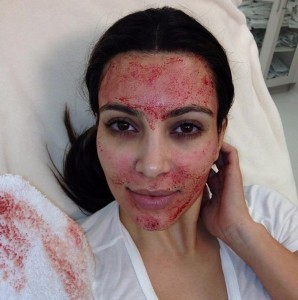 Kim Kardashian PRP Injection
Cost of PRP Injections
Cost varies a lot.
The guy who healed his achilles tendinitis injury paid $1200 for it. Another guy, who's a pro-athlete, got his grade 2 MCL sprain injury treated for just $500.
And Platelet-Rich Plasma facials can cost anywhere between $500-$1500.
Doctors say preparation of PRP does affect the outcome. So the system you're using to extract the platelet rich plasma is definitely important.
If you're a physician who's thinking of offering PRP to your patients, or you've been offering but looking for a better solution, check out DrPRP PRP Kit.
If you're a patient, ask your doctor about Dr.PRP.