PRP Kit (10-Pack)
Are you offering your patients the highest quality PRP?
Dr. PRP kits are effective, fast, and convenient. Most importantly of all, our patented kits are safe. The closed system keeps your sample sterile so you and your patients can rest assured that the PRP is free from contamination.
Our simple, innovative design also allows you to have full control of the process. So whether you want to eliminate red blood cells or keep them, or increase platelet concentrations or decrease them – the choice is up to you.
Why Choose Dr. PRP Kits?
Dr. PRP kits outperform all of our competitors' kits. Here's just a few reasons that make us stand out:
FDA 510K Cleared
Full control of the product
Closed sterile system ensures protection from contamination
90% recovery of platelets - some kits recover only 30%!
Clear chambers allow you to easily identify all the sample's contents
Made with thorough gamma-ray sterilization
Biocompatibility-certified raw materials
No advanced preparation needed
Consistent, high-quality results you can rely on
More treatments in less time – the entire process takes about 30-40 minutes
Each kit comes with its own anticoagulant
The Dr. PRP Difference
We pride ourselves on our commitment to quality and innovation. But if there's something else that makes us stand out from our competitors, it's this promise:
We support our clients who support us.
That's why when you purchase a kit from us, we help you reach more patients by adding your contact information to our website. If this is your first time buying a kit from us, our team of experts will provide you with all the training and other resources you need to be successful.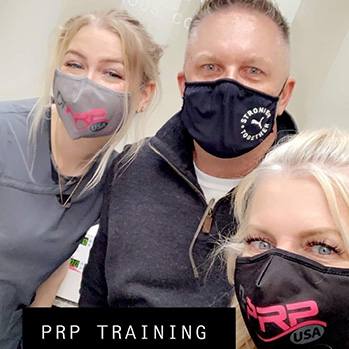 Check out this testimonial from one of our clients:
We just finished the training, and the class went fabulously! We're back at the practice and already have done a few cases…and they went great! We are super excited, and I can see it fast becoming one of our favorite procedures.

— Paula
Need a Centrifuge?
We recommend using Dr. PRP centrifuge with our kits. Powered by the industry's most advanced SkySpin™ motor controller, CM-7S and the Drucker Horizon 24 Flex are incredibly versatile and long-lasting additions to your clinic.
Already Own a Centrifuge?
Some swinging-out centrifuges are compatible with Dr. PRP kits, including BioMet, EmCyte, Harvest, and ELMI centrifuges. We offer adapters to hold the kits safely inside these centrifuges.
If you have any questions, contact our specialists at [email protected] with the model number and a picture of the inside of your centrifuge.
Frequently Asked Questions
1. Do Dr. PRP Kits come with an anticoagulant?
Yes, each Dr. PRP kit comes with its own anticoagulant.
2. How much PRP can I obtain per Dr. PRP kit?
Each Dr. PRP kit produces about 4cc of PRP.
3. What is the shelf life for Dr. PRP kits?
The shelf life of Dr. PRP kits is 3 years.
4. How do you use Dr. PRP kits?
We have several instructional videos on how to use Dr. PRP kits. View them here and here. You can also view more videos under the Videos tab on this page.
5. I have more questions. Does Dr. PRP provide training and support?
Yes, absolutely. This kit comes with 30 days of complimentary support. Contact Dr. PRP specialists at (844) 377-7787 (DR-PRP-US) for a consultation anytime during the 30 days.