Cellulam Post Recovery Lotion is intended to boost your treatment results and is your final step within any skin care regimen.
Key DNA Repair Enzymes in post procedure
Photolyase (Anacystis nidulans)
Derived from algae / plankton
Directly removes thymine dimers
Endonuclease (Micrococcus luteus)
UV resistant microbe
Initiates indirect removal of thymine dimers
Glycosylase (Arabidopsis thaliana)
Initiates repair of free-radical damage caused by UV irradiation and normal cellular metabolism
Application:
Cleanse the skin.
Twice daily, apply one metered dose to the affected area.
Can be used as first step within any skin care regimen.
Effective skin care regimens always include sunscreen application in the morning.
Ingredients: Water, Ethylhexyl Insonononoate, Glycerin, Isononyl Isononanoate, Propanediol, Hordeum Distichon (Barley) Extract, Ergothioneine Sodium Hyoluronate, Phellodendron Amurense, Bark Extract, Santalum Album (Sandalwood) Extract, Plankton Extract, Arabidopsis Thaliana Extract, Evodia Rutaecapra Fruit Extract, Lecithin, Micrococcus Lysate, Butylene Glycol, Acrylates/C10-30 Alkyl Acrylate Crosspolymer, Corbomer, BHT, DisodiumEDTA Phenoxyethanol, Ethylhexylglycerin, Sodium Hydroxide
Before: 342 UV spots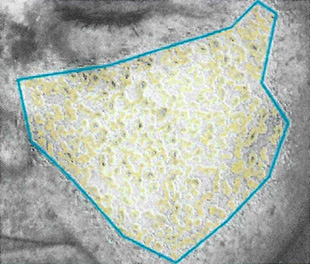 After 4 wks: 271 UV spots