Published: 06/06/2017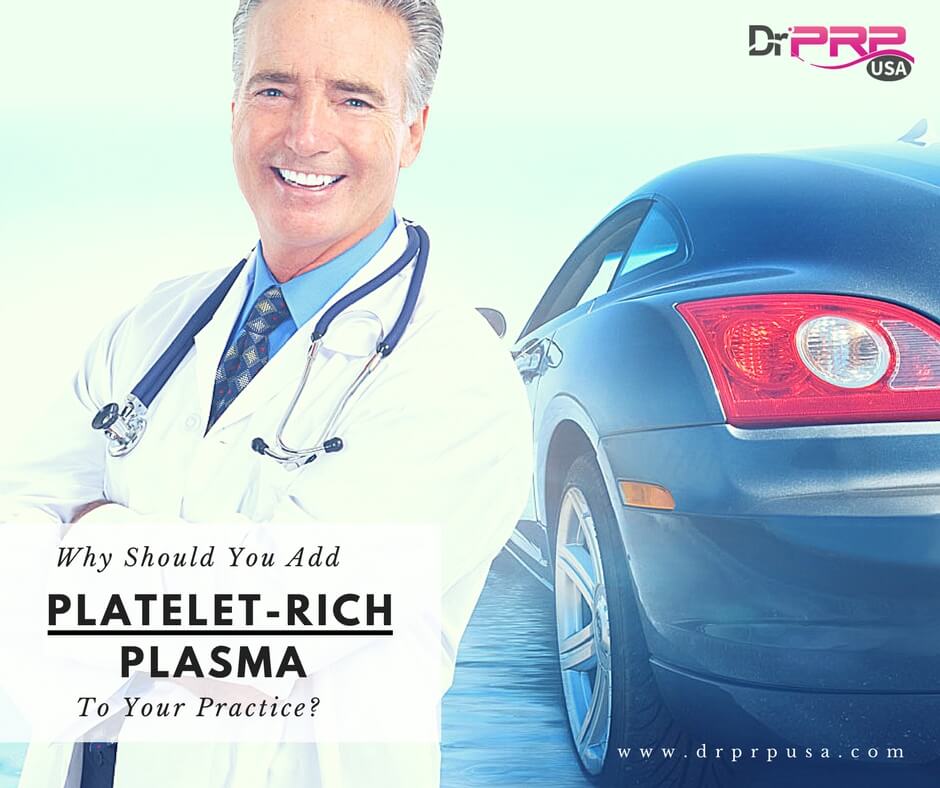 Many physicians we know claim that PRP Injections have saved their practice. Some of them even say that PRP helped them fall in love with medicine again. Because for the first time in modern medical history, we have a treatment that's 100% autologous and natural with zero side effects that can aid healing for a variety of medical conditions. Nothing else comes close.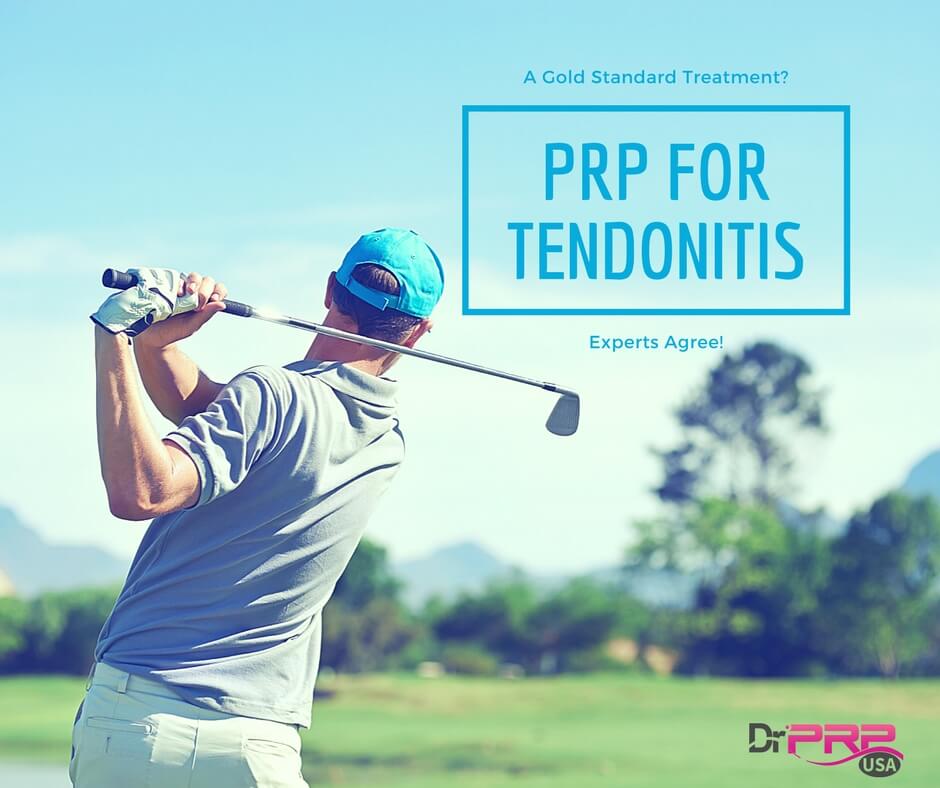 While the above is a solid reason for you to start offering Platelet-Rich Plasma in your practice, there are a few other reasons too. Let's go through them.
It's extremely simple procedure – and easy to get started: If you choose us, for less than $3000 investment, you can get started with Platelet-Rich Plasma (enough for your first 10 treatments). Plus we'll train you on everything you'll need to know as well as provide marketing support.
It's not just a fad – this treatment is here to stay: For those who're choosing to "wait and see," Platelet-Rich Plasma is showing no signs of slowing down. The PRP market is expected to hit about $452 million dollars in 2024. That's a 12.5% compounded annual rate of growth from just $160 million dollars in 2015.
Your patient satisfaction will skyrocket: In certain categories, the satisfaction rate for patients who've gotten PRP treatments is as high as 95%. The treatments surprise the patients with the results – most of them can't believe they can have a genuine reversal of their condition with such a simple, non-invasive and no-down-time procedure as PRP.
Right now, the time is ripe for you to become a Platelet-Rich Plasma Specialist in your field. There is much research to be done in multiple aspects of PRP treatments ranging from research around combining PRP with other treatments and the composition of PRP itself. Since there is no standard in this, you'll be creating the standards yourself.
We need you to be the pioneer in this field. Platelet-Rich Plasma, literally, is a turning point in American medical history. And we don't want you to miss it.
Here's an infographic that we've made as a reminder to this fact:
Infographic: Why Add PRP To Your Medical Practice?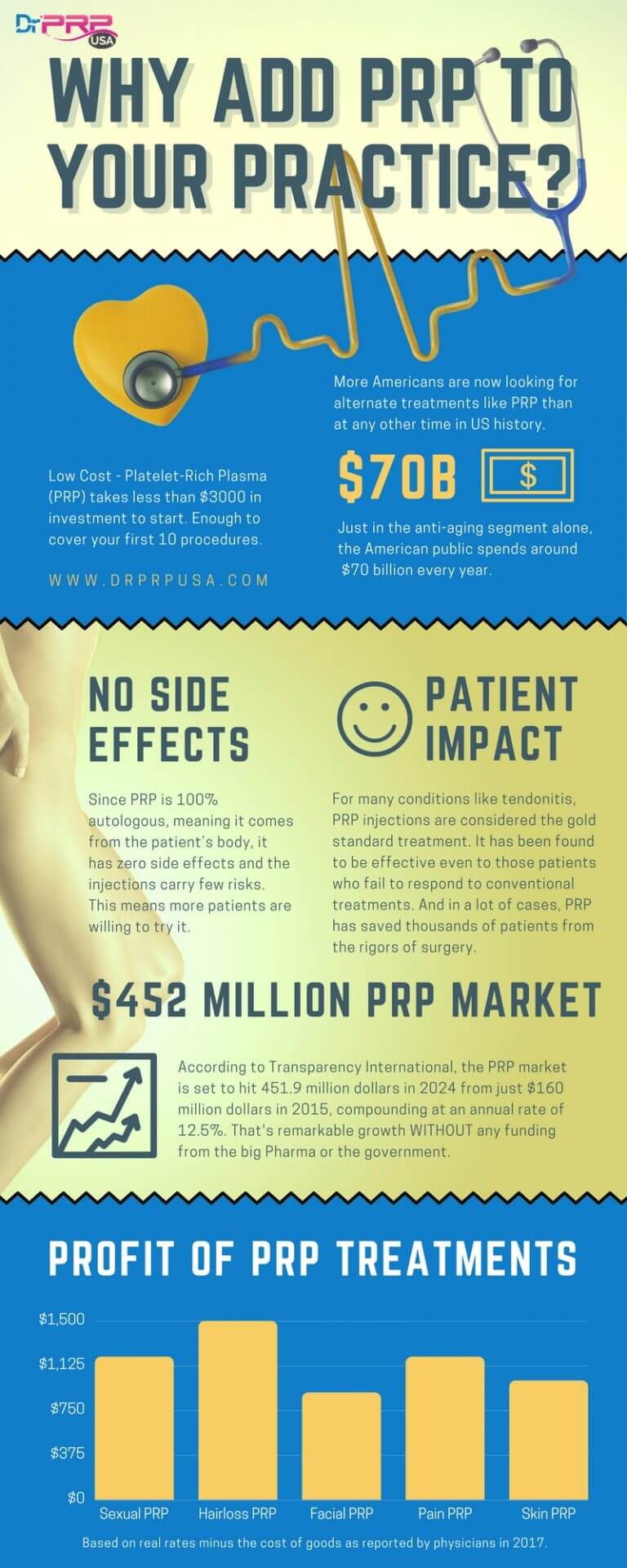 A great variety of treatments with just one tiny investment
The beauty of Platelet-Rich Plasma is that it has become virtually indispensable in almost all fields of practice. Urology, sports medicine, pain management, skin rejuvenation, eye care, spine care, hair care, these are the most prominent fields. And those physicians who've embraced PRP Injections are seeing high patient retention rates too.
So are you considering Platelet-Rich Plasma?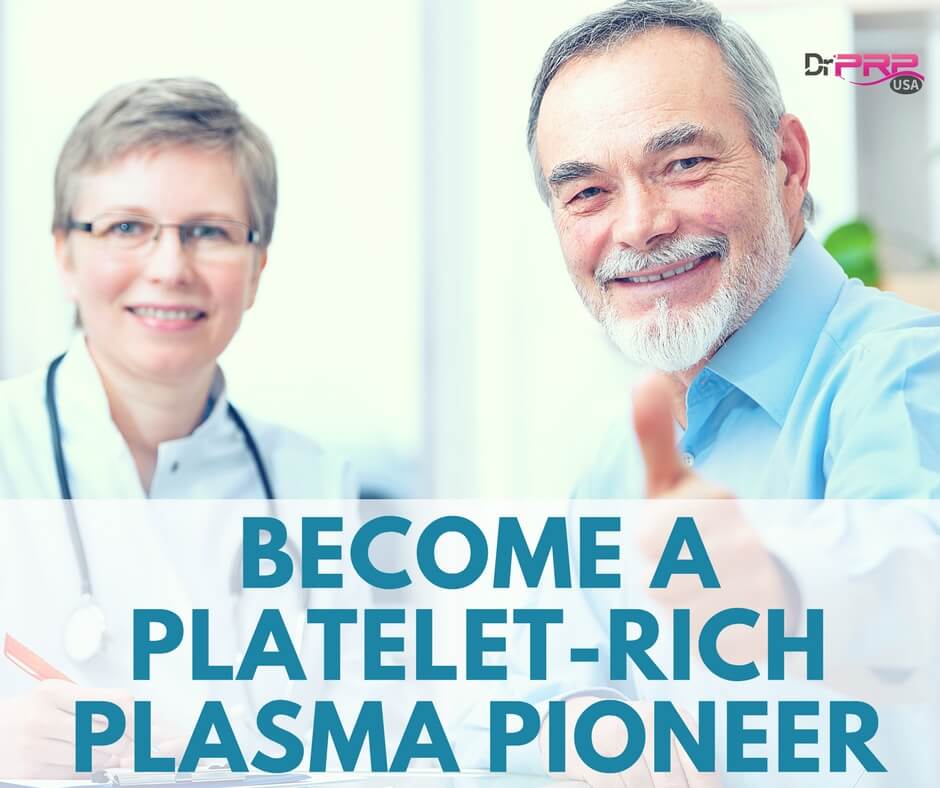 Get Started Now