Dr. Katz offers 4 in-person training options:
Live courses **SEE BELOW**
Private instruction (at your location, or one can be arranged). Click for details.
Group instruction (available anywhere in the US, and abroad for larger societies). Click here for details.
Teacher training (can be arranged online or in person). Click here for details.
See requirements for hands on participation here.
2020 LIVE COURSES
BOTOX TRAINING | DERMAL FILLERS TRAINING | PRP TRAINING | THE DENTOX LIFT TECHNIQUE
Dr. Katz goes on tour again to teach you, in person, how to enhance practice revenues by adding Botox, Dermal Fillers, PRP, and Dentox LIFT treatments to your business (more about Dr. Katz here). Expand your skill set and boost your bottom line with these four courses, packed into a one-day intensive program for doctors, dentists, nurses and other qualified medical professionals:
Revenue Potential
Botox
2 min Forehead & Smile Line Treatments
How To Save Thousands in Wasted Materials
Supra-Periosteal Fillers
Enhance Lip Aesthetics
Strengthen Jawline
Build Up Cheekbones
Platelet Rich Plasma
Save $300+/Syringe vs Dermal Fillers
Accelerated Healing + Reduced Infection
No Adverse Immune Response
The Dentox LIFT
Instant Chin/Cheekbone/Jawline Enhancement
30 mins – Highly Profitable
Register
Hands-On Botox Training
Practice Botox on live patients and become completely confident in properly injecting Botox and related products.
Learn the latest FDA-approved procedures for Botox, Dysport and Xeomin from an instructor with more than 30 years experience
Get the skills to bring both cosmetic and therapeutic Botox injectables to your practice
Gain an understanding of documentation and legal requirements
Pick up tips on marketing and promoting your skills for the biggest possible income boost
Explore how to get more from your existing clients and bring in new clients too
In-Depth Dermal Filler Training
Learn how dermal fillers can satisfy patients and help prevent and reverse the signs of aging.
Explore how you can create natural-looking smoothing and reduce wrinkles with carefully placed injections of dermal fillers
Pick up the skills necessary for using Restylane, Juvederm Ultra, Juvederm Ultra Plus and other dermal fillers
Understand how choosing the right products leads to be best results
Find out how to correct your mistakes and the mistakes of others
Gain all the info you need to document, market and expand your practice with dermal fillers
Cutting-Edge Platelet Rich Plasma (PRP) Training
Get ahead of your competition by bringing innovative PRP treatment to your practice for quicker healing and less expensive cosmetic procedures.
Learn how a patient's own blood can be condensed into a powerful tool for cosmetic and therapeutic purposes
Ways to enhance bone grafting and tissue grafting, keeping treatments/profits in-house, and greater patient satisfaction from more painless, faster healing results
Gain the knowledge you need to use PRP therapy in place of dermal fillers for the same results at lower cost to you
Examine the ways to market your new skills while complying with the law
When you choose to learn from Dr. Katz, you're choosing the best. Get a level of training you can't get from anyone else when you choose Dentox.
The Exclusive DentoX LIFT
Innovated by Dr. Katz, the Dentox LIFT allows you to perform a non-surgical facelift, with stunning results in under 30 minutes. No general anesthetic is required, there is no scarring, and results last for 1-2 years. Attract new patients, and offer your current patients this treatment to enhance their cheekbones, define a youthful jawline, and smooth their under-eye areas.
PLUS
Proven Marketing Techniques
Free Staff Member Attendance
Patient Forms
10 Hours Continued Education Credits
Courses include access to the live, online Botox and Dermal Fillers refresher programs (4 additional credit hours available for each – a $1398 value).. up to 18 total CE credits!
Register (Available Course Dates)
Botox Training New York + Dermal Fillers + PRP + The Dentox LIFT
August 1st 2020, 116 West 23rd Street, 8:00am-5:00pm

by clicking on the registration button, you Agree to Terms
** $2999 within 30 days of the course. Payment in installments available. Location subject to change.
Full Course Details
Botox Training Houston + Dermal Fillers + PRP + The Dentox LIFT
May 9th, 2020, Springhill Suites by Marriott, 8:00am-5:30pm

by clicking on the registration button, you Agree to Terms
** $2999 within 30 days of the course. Payment in installments available. Location subject to change.
Full Course Details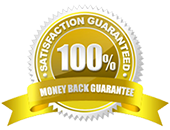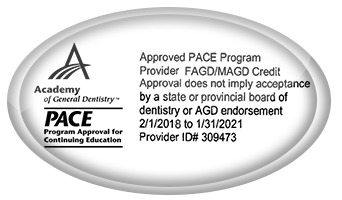 Questions? Call (858) 550-9533
Not able to make the live course dates? Check out our live, online Botox and Dermal Fillers programs (if you later choose to take a live course, the full tuition of the online programs is deducted)