Published: 06/29/2017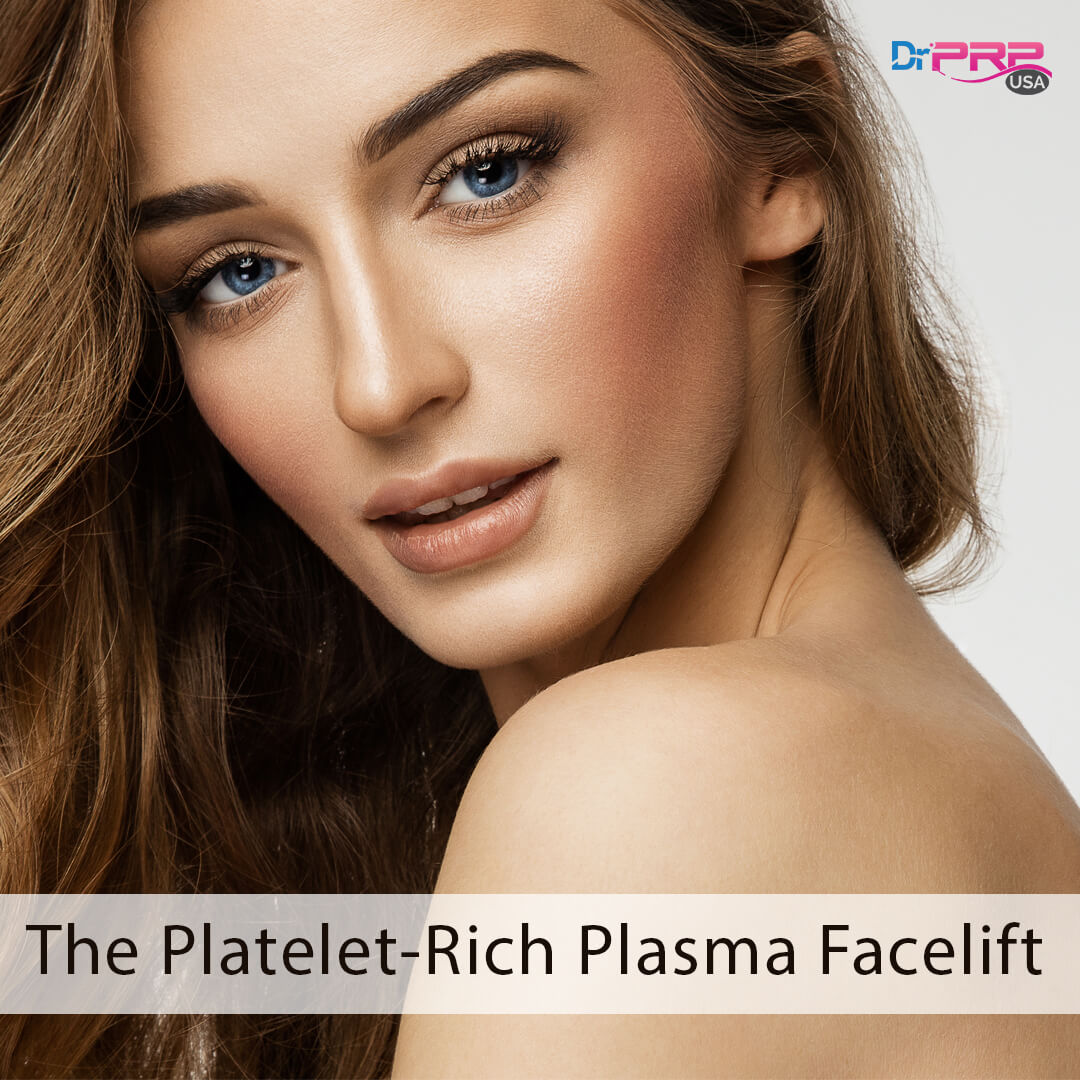 As any face-lift-performing cosmetic surgeon quickly learns, a surgical facelift procedure is a hard-sell even for those who are desperate for it. The entire process is a challenge not just in your surgical skills but also in your knowledge of facial geometry. That's why the simpler, more low-cost and natural procedures like Platelet-Rich Plasma Facelift has become very popular these days.
The procedure, sometimes called sexy names by fake "inventors" to extract licensing fees from you, is actually capable of delivering surgical-facelift-level results minus the side-effects, failure-risks or downtime.
More and more clients are minimizing their risks by choosing autologous materials for soft-tissue augmentation in their face – and Platelet-Rich Plasma Facelift is a proven procedure with good predictability.
For millions of Americans who admire the results of "facelift" but are very afraid of the procedure, this is a god-sent.
Why Platelet-Rich Plasma Facelift?
The Platelet-Rich Plasma Facelift has many advantages over traditional facelifts but none is more enticing than that the carefree nature of the procedure — anyone can have it on a hot sunny afternoon and wake up the next day feeling like a million dollars.
It is a better alternative to neurotoxins like Botox
No allergy testing in required
Reasonably long lasting results (12 months or more)
Low cost and high-profit procedure
Can be combined with micro pigmentation and laser treatments
Painless and stress-free patient experience
Improves skin tone and texture without additional treatments
Completely non-invasive and no downtime
And the market rate is about $500 to $1,500 per area. A full face procedure will run into a couple of thousand dollars.
Who Is The Platelet-Rich Plasma Facelift For?
For those who want a youthful, firm yet soft look but are freaked out about the lumps with synthetic fillers or those not willing to do fat transfer surgery, Platelet-Rich Plasma Facelift is an excellent procedure. It can be used to restore volume in 8 strategic areas similar to the 8-point lift at a relatively low cost.
This procedure is suitable for patients who're looking to reduce the appearance of…
Sagging or dropping face – a sign of aging related to volume loss
Dark circles or tired looking eyes
Wrinkles and sagging jowls along the mouth and jawline
Nasolabial folds or "laugh lines" on the corners of the mouth
When done the right way, Platelet-Rich Plasma creates a beautiful, naturally lifted look with almost zero risk for physicians as well as patients.
How To Perform a Platelet-Rich Plasma Lift
The most easiest way to do the Platelet-Rich Plasma Lift is by injecting autologous Platelet-Rich Plasma Fibrin Matrix intradermally or subdermally below the affected areas. Researchers have proven again and again that injecting PRFM works wonders for wrinkles and folds. One such study is here.
Preparation of Platelet-Rich Fibrin Matrix
Platelet-Rich Fibrin Matrix (PRFM) does not rely on host tissue fibrotic response to produce volume enhancements – therefore it has more potential to offer sustained results compared to just plain Platelet-Rich Plasma. PRFM delivers more viable, under-granulated growth-factor-loaded platelets through a three dimensional fibrin matrix.
The preparation of PRFM is simple as explained below.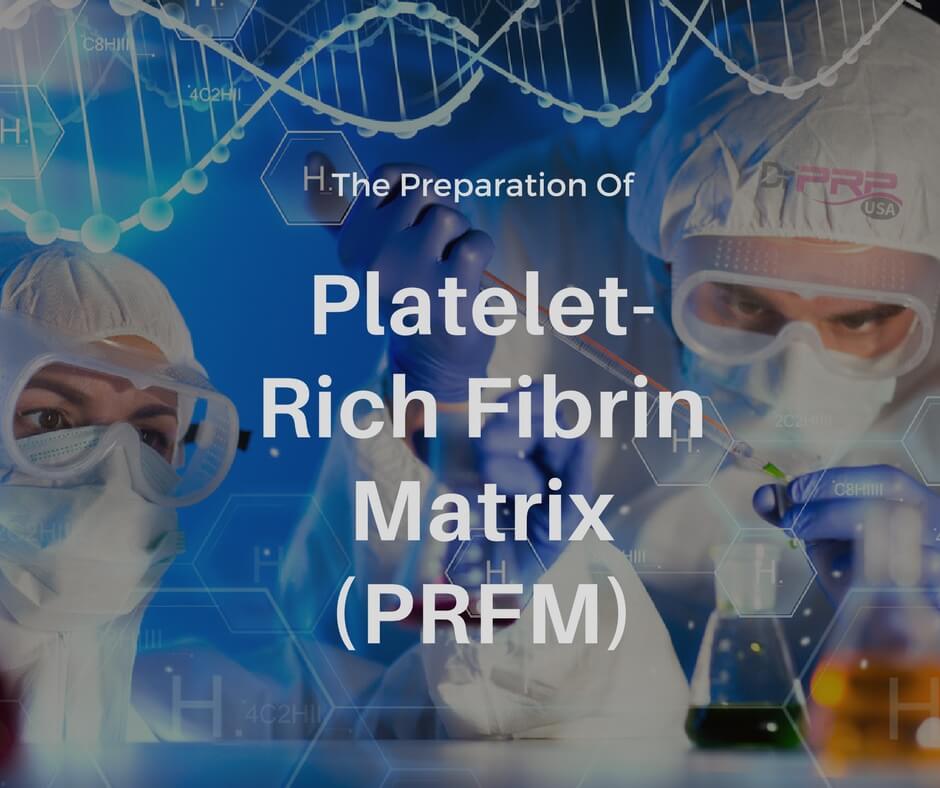 Load a 20cc syringe with 3cc anti-coagulant ACD-A.
Prime the needle until the ACD-A is at the tip of the needle.
Draw 17cc of the blood into the syringe. Be sure you mix the blood and ACD-A by tilting the tube up and down a couple of times.
Inject the blood sample into the DrPRP kit, a closed Platelet-Rich Plasma separation tube. Make sure that it is only filled till the 20cc mark on the tube and nothing more.
Place the filled DrPRP tube into the centrifuge and place a counterweight directly across it.
Set the rotation at 3400rpm and the timer for 4 minutes.
At the end of the run, the Platelets and the Plasma will be on the top chamber of the tube and the Red blood Cells on the other end. Push the bottom on the tube to sequester the platelets and the Plasma. The platelets will be sedimented at the bottom of the top chamber of the tube.
Using a 10cc syringe with a long needle take out about 6cc of the Platelet-Poor Plasma (PPP) from the top chamber slowly (without shaking it) leaving 4 cc at the base. Keep this PPP handy, you'll need it later.
Shake and mix the remaining 4 cc – this is the Platelet-Rich Plasma.
Load and prime another 10cc syringe with the coagulation activator 0.08cc 10% Calcium Chloride. (Take a 1 cc syringe marked off in tenths, fill up four out of five little tick-marks between 0 and the first tenth mark and that's 0.08cc)
Draw the 4cc Platelet-Rich Plasma into the syringe with Calcium Chloride. You have got about 4cc of PRFM now.
You can inject the PRFM with injected intra-dermally using a 30-gauge needle or sub-dermally using a 27-gauge needle within 10 minutes – this is the time period that PRFM can remain in liquid form up after coming in contact with calcium chloride.
Once injected, the combination of Calcium Chloride and body temperature will start the polymerization of Platelet-Rich Fibrin Matrix and a natural filler will be formed in the injected area.
The 8-Point Platelet-Rich Plasma Lift With PlasmaFill®
For certain clients who need a substantial increase in volume while gaining a tightened look, you can combine the Platelet-Rich Plasma Fibrin with Platelet-Rich Filler or PlasmaFill® using this device. This device turns Platelet-Poor Plasma (the 6cc byproduct that we drew out earlier while creating Platelet-Rich Fibrin Matrix) into autologous dermal fillers in a couple of minutes.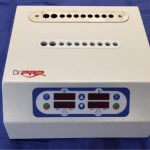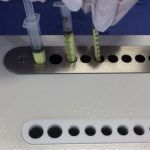 Instant Dermal Fillers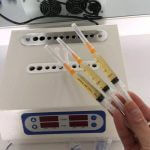 Fill syringes with PPP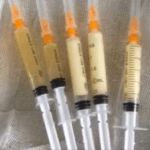 PPP is turned into fillers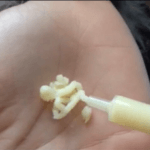 $600 fillers, now FREE
It's an easy to use device. Just insert the syringe filled with Platelet-Poor Plasma into one of the holes in the device, tweak the settings (if needed) and start the process. The PPP will turn into dermal fillers soon.
A couple of things to note about the Plasma Fillers.
The Plasma fillers should be maintained at body temperature or slightly higher because lower temperatures will make it too viscous.
You must first anesthetize the injection area with a 25-gauge needle containing 0.2ml of Articaine.
The PlasmaFiller should be injected using 1″ or shorter 23 Gauge needle or cannula through the same puncture hole. Do not use longer cannula as the material is quite thick.
The Plasma Filler can be injected into the standard 8-point areas which includes…
Upper cheek bone area (1 & 2): Inject here to enhance the cheek and tightens the face.
Tear trough and mid-face (3): Inject here to reduce the appearance of tired hollows under the eyes.
Nasolabial folds next to nose (4): Inject here to create a more youthful look by reducing laugh lines.
Corner of the mouth (5): Inject here to iron out the Marionette lines and create a happier look.
Lower jawbone area (6): Inject here to replace the volume in the pre-jowl area and lift the jowls.
Upper jawbone area (7): Inject here to increase the squareness or angle of the jaw and eliminate sagging.
Lower cheek or buccal area (8): Inject here to restore the natural curve and structure of the cheek.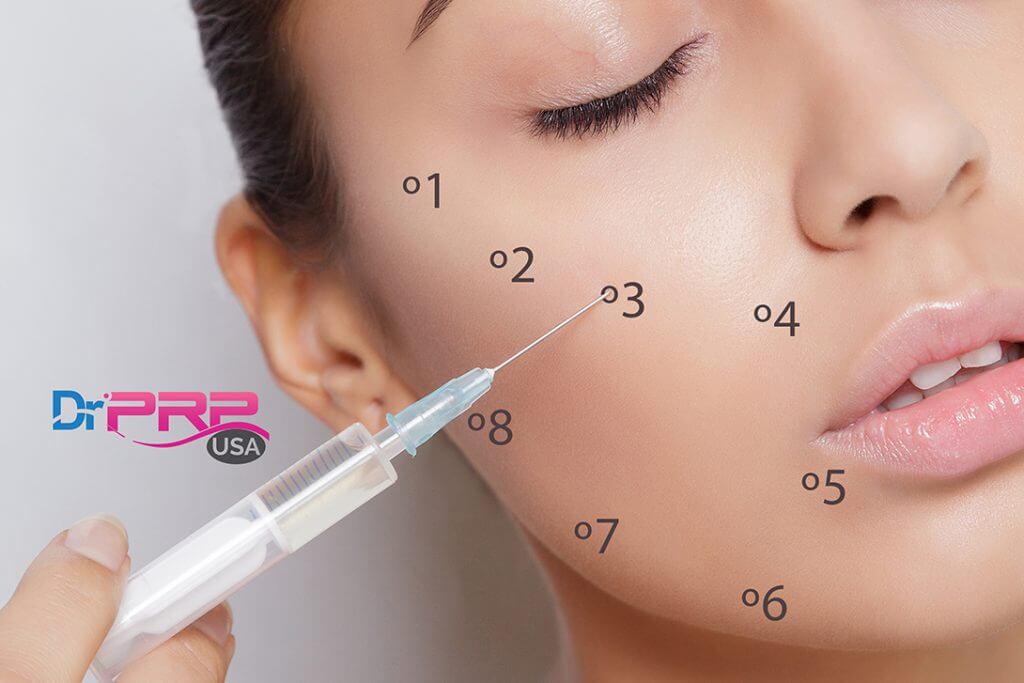 After you've done the procedure, you'll notice that combining Platelet-Rich Fibrin Matrix with Plasma Filler gives your clients a softer, more flexible outlook compared to the rigid puffy structure obtained through synthetic fillers. And since it is completely autologous your clients need not worry about firmness, swelling, lumps/bumps, bruising, itching, or dis-colouration.
The only disadvantage of Platelet-Rich Plasma Facelift
Perhaps, the only disadvantage of the Platelet-Rich Plasma Facelift is the time it takes to prepare the filling materials. The ready-made synthetic fillers and neurotoxins are a physician's dream – just rip off the plastic and inject them – but not so much their clients. More and more Americans now prefer autologous non-surgical methods over synthetic stuff.
However, this disadvantage is more than offset by the significant cost saving this method offers. Plus the clients will actually be happy to see the work done by physician or their staff in preparing the materials. They relish looking at how their own blood is being processed and returned to their bodies to help them look younger and more attractive.
So we don't think this is actually a disadvantage. On the contrary, it can be a huge plus point.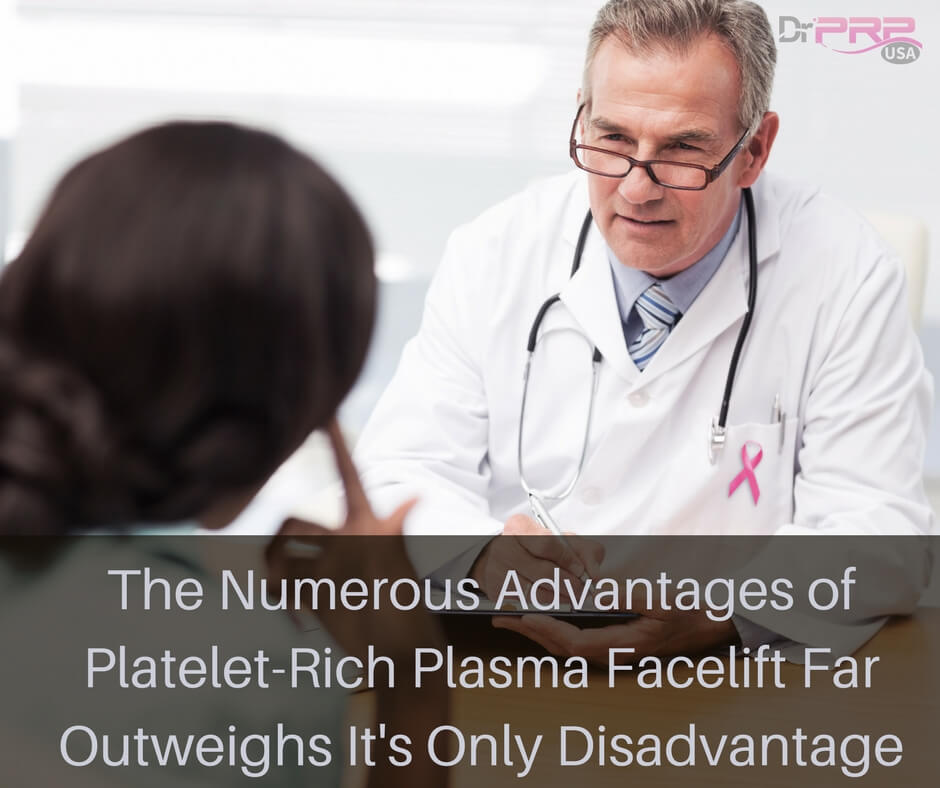 The Role of Growth Factors
A significant advantage of Platelet-Rich Plasma Facelift is the presence of growth factors in the fillers. Growth factors are natural substances in the body that is capable of triggering an increase in the production of endothelial cells and fibroblasts. The Platelet-Rich Fibrin Matrix is a 3-dimensional cross-linked fibrin matrix that binds both platelets and GFs enabling a sustained release of growth factors over about 7 days.
The growth factors are one reason why we suggest you add Micro Pigmentation as part of the Platelet-Rich Plasma Facelift – Micro Pigmentation triggers a healing response and the influx of autologous growth factors accelerates and deepens the healing job.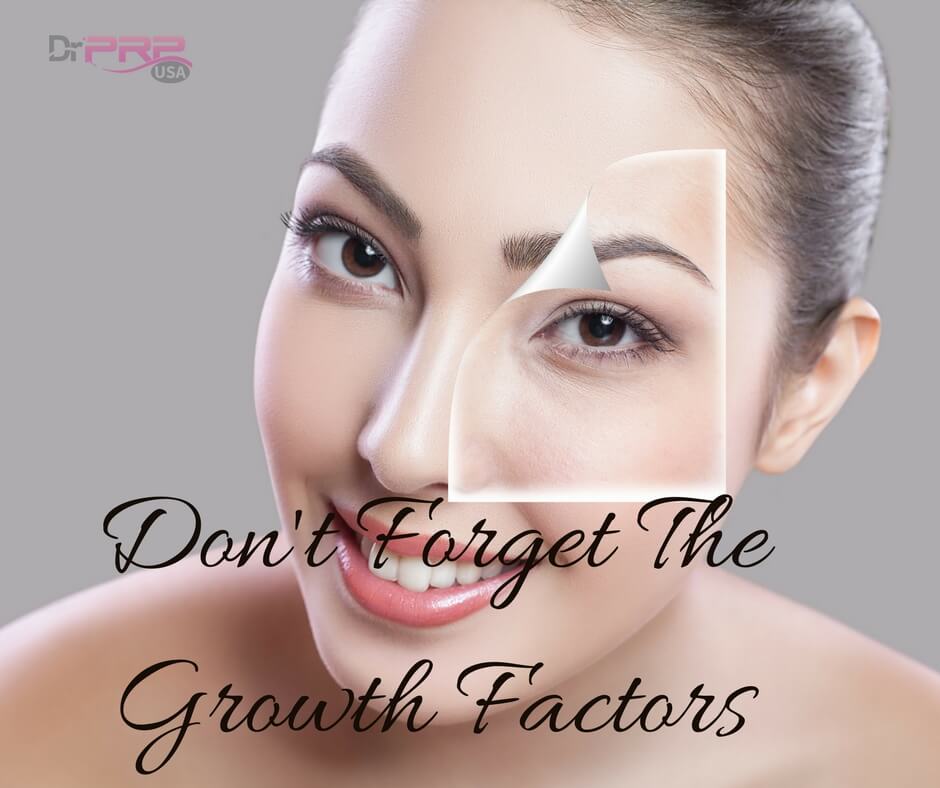 Add Micro Pigmentation to Complete the Platelet-Rich Plasma Facelift
Add a combination of Micro Pigmentation and topical Platelet-Rich Plasma application to the Platelet-Rich Plasma Facelift and you'll create stunning results comparable to ANY other premium treatments in the market at a fraction of the cost. Micro Pigmentation works by triggering the skin to enter healing mode and create a significant amount of new collagen and elastic fibers. Adding Platelet-Rich Plasma only makes the results better.
Note that it's totally fine to have both Micro Pigmentation + Platelet-Rich Plasma and Platelet-Rich Plasma Facelift all done on the same day as long as you do the fillers after the micro pigmentation.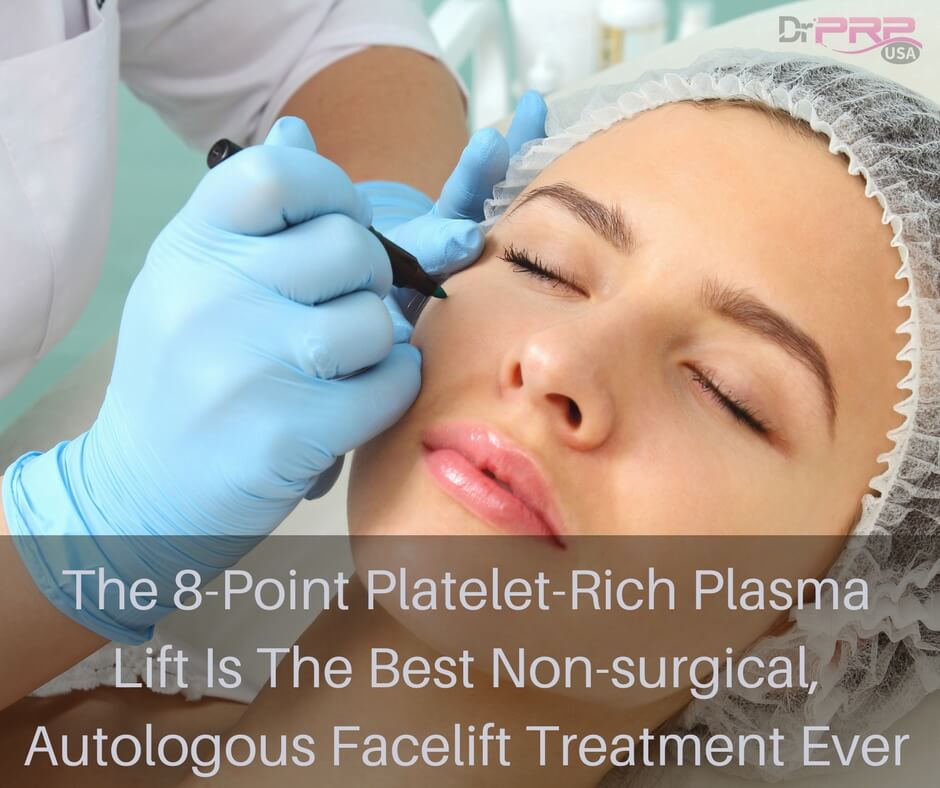 How does the combined procedure look like?
This combined Platelet-Rich Plasma Facelift procedure will give your clients the maximum benefits with almost no downtime. And is by far, the best non-surgical, autologous treatment you can offer your clients. PERIOD.
The client arrives at the appointed time, fills out the consent forms and receives local anesthetic in the treatment room. (5 minutes)
About 20cc or more blood is drawn from the client and injected into the DrPRP kit which is then spun in a centrifuge to get PRP and PPP. The PRP is then turned into PRFM and the PPP into Plasma Filler. (20 minutes)
While this is done, the client undergoes Micro Pigmentation procedure. (15-20 minutes)
A small portion of the platelet serum is smeared on the just-micro-needled face. (1 minute)
The Plasma Filler and PRFM is then injected into the client's face by following the 8-point facelift system. (10 minutes)
A peptide mask is given to soothe the client's face. (10 minutes)
A Significant Profit Generator
The entire procedure as described above is the recipe for non-surgical autologous facelift procedure that delivers an array of benefits to the patients namely:
Reduce appearance of wrinkles, sun spots, unwanted veins and other signs of aging.
Correct minor skin imperfections, marks, acne scars and other blemishes.
Lift the areas with wrinkles, sagging skin or jowls.
Reduce the appearance of frown lines, forehead creases, nasolabial folds and thick bands in the neck.
Regenerate new skin on the face replacing the older damaged layers to improve complexion and smoothness.
Restore the natural volume in cheek, jaw and under-eye areas and tighten the entire face.
As you can see this is a complete facelift that thousands of Americans would happily pay thousands of dollars for. According to American Society for Aesthetic Plastic Surgery, just in the year 2016 alone, Americans spent a whopping $6.6 billion dollars on in-office non-surgical skin rejuvenation procedures like Photo Rejuvenation, Dermal Fillers, Skin Tightening, And Neurotoxins.
Now the Platelet-Rich Plasma Facelift as described above is a single treatment that has the potential to deliver the whole spectrum of results that Americans paid $6.6 billion for.
In other words, it's a no-brainer that you should ride the non-surgical wave.
Typical price for this type of full facelift procedure that can be performed in an hour is about $2400. And since much of the raw materials are directly obtained from the client's blood, you save on costs big time.
Just don't call your procedure "vampire" or else you will receive a letter from one Dr. Runels' claiming royalties.
Advanced Fillers Training
For those who're unsure how to go about actually doing the treatments, we have great news. You can get certified in this and other conventional treatments by Dr. Howard Katz who has been teaching dermatologists for 30+ years on non-surgical procedures. He conducts monthly one-day intensive trainings that will make you proficient in dermal fillers, PRP, and non-surgical facelifts. Seats fill out fast. The next available training is in September and it happens in New York.
You will gain:
Know-how of Dr. Katz's DentoX LIFT – a minimally invasive Facelift procedure that can significantly impact your client's aesthetics with no discomfort or downtime.
Platelet-Rich Plasma Proficiency – After this training you'll be able to get perfect concentration of PRP every single time.
The science of fillers: How to use different filler combinations to get deliver the results that goes beyond your clients' expectations.
Proven marketing techniques to AUTOMATICALLY attract the right clients who'd happily pay for your services.
Complimentary access to Dr Howard Katz's online portal that features dermal fillers refresher courses (8 credit hours – regular price $1398).
CE credits – you can earn up to 18 CE credits by joining this training event.
Training for your staff members – you can bring one of your staff members at no charge.
You will be allowed to work on a patient live under Dr. Katz's supervision if the patient's condition warrants it.
Patient Forms – you will get all the patient forms you need such as patient consent, history and post-operative instructions.
Certification – a certificate will be given for successful completion and you will be included in the certified practitioner directory.