Published: 06/16/2017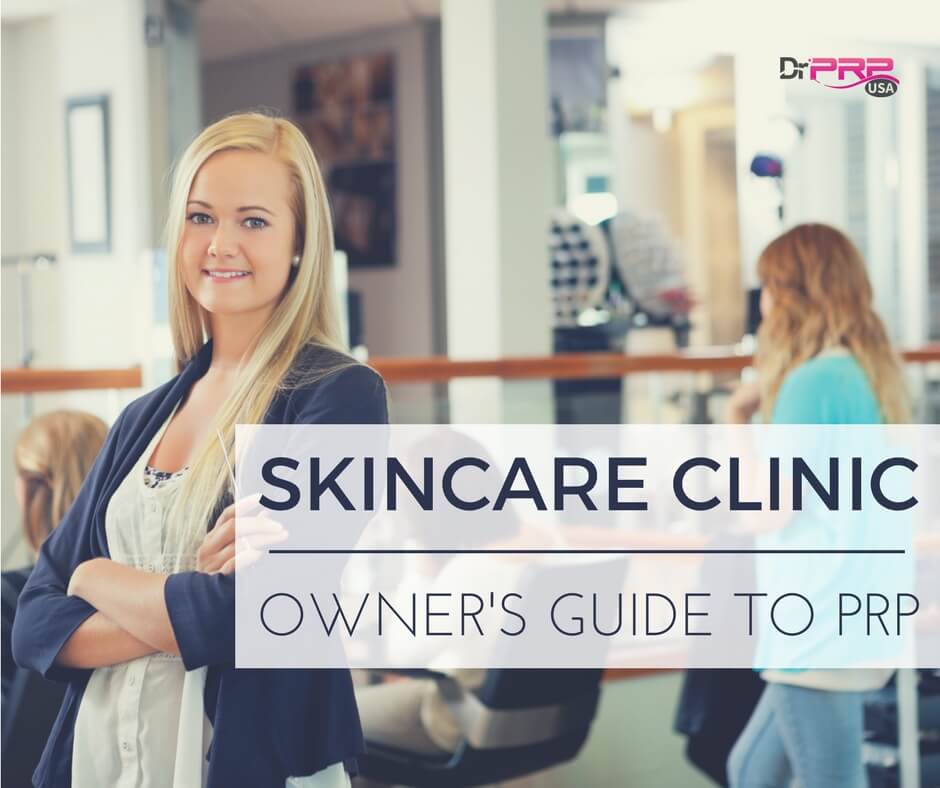 Despite the recent trends, Platelet-rich plasma (PRP) is still hugely under represented by the aesthetic community. The fact is, it's a holy grail in the field – nothing else this non-invasive, non-surgical and pain-free can achieve the same home-run in terms of results that PRP swiftly delivers after just one 45-minute session performed in-office. Nothing else capitalizes on the natural healing properties of the human body.
Plus PRP can be a huge profit maximizer too.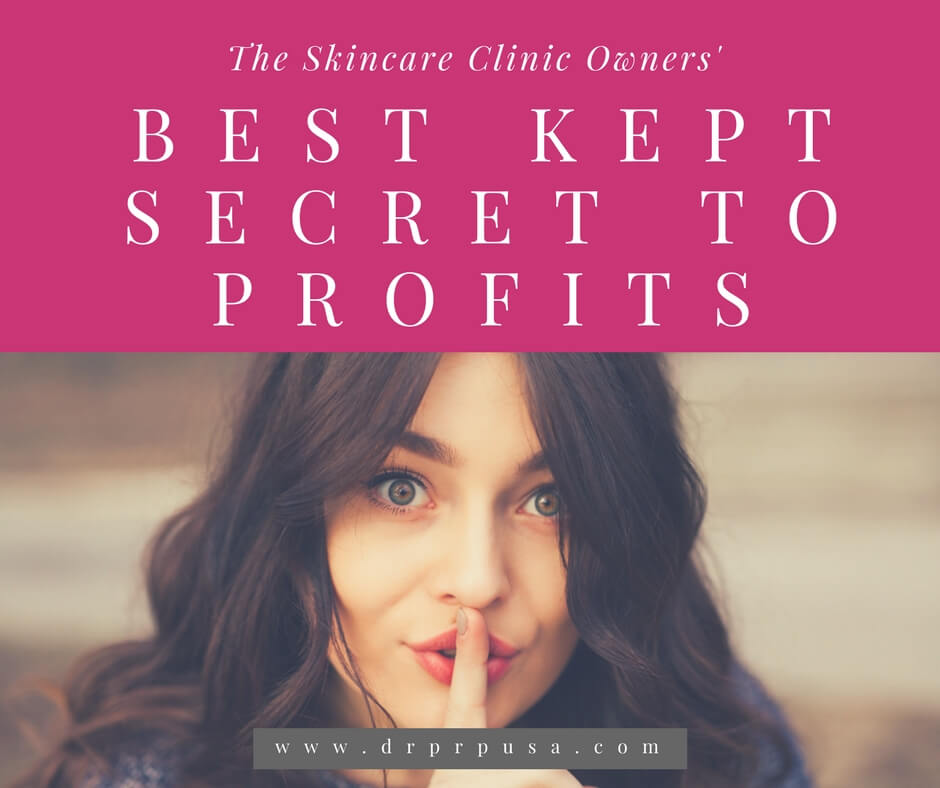 Lowest Cost To You – But Same Results For Patients
While your competitors depend on high-priced brand name products that gobbles up their profit margins, you could use the cheapest yet effective solution ever – your patient's own blood. And laugh all the way to the bank.
But that doesn't mean you should stop using those other products. Platelet-Rich Plasma may not have the sex appeal that many of the other aesthetic products have. That's why it's a great idea to combine your existing off-the-shelf procedures and methods with Platelet-Rich Plasma.
Injectable treatments like fillers and neurotoxins as well as other treatments like fat transfers, micro pigmentation, topical serums, and even lasers can be used in conjunction with PRP.
It enhances the results but adds only marginally to the cost of goods.
That's why we're seeing tremendous uptick in PRP adoption among skincare clinics.
Why Aren't Skincare Clinics Adding PRP?
The first obvious hurdle is the investment needed to get started. You'd spend maybe a 1000 or 2000 dollars on equipments which can include a centrifuge and a PlasmaFill® device. But as many of our successful clients would say it's a no-brainer. The investment can be recouped in just 2-4 treatments. Then it's mostly profit. Cost of PRP treatments range from $800 to $1500. And this price point is here to stay that way because the results generated by these PRP are comparable to those equally priced "traditional" treatments like Botox, Dysport or Xeomin. Hence most skincare clinics immediately see a bump in their revenue when they add PRP to their practice.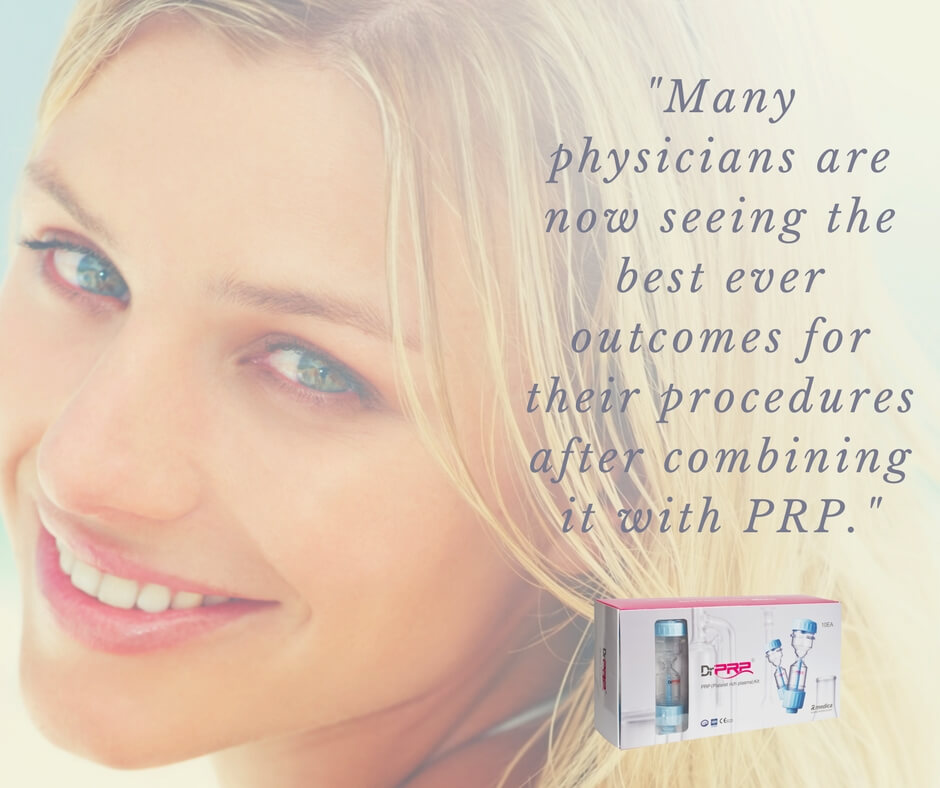 Second is that the owners believe they have to go through a lengthy qualification process to do the procedure. Don't get me wrong, you have to be qualified. But the process is much more simpler than most think. For the person licensed to do these procedures, the entire learning can be completed online through a video course that awards up to 7 CME credit hours. This can make you confident in doing a variety of treatments including PRP-enhanced Facelift, PRP-enhanced Facial with Micro Pigmentation, PRP Hair Restoration, PRP Breast Rejuvenation, PRP Hand Rejuvenation as well as PRP Scar Rejuvenation.
The Unquestionable Strength of Platelet-Rich Plasma
PRP has the advantage of being able to stimulate both superficial and deep dermis layers. Platelet-Rich Plasma Injections to the superficial dermis is done just like mesotherapy to improve skin texture, increase smoothness and to add volume to the skin surface. PRP Injections to the deep dermis layers can function as a filler. Thus Platelet-Rich Plasma can act as both a skin rejuvenation agent and a skin volumnisation agent at the same time.
In addition to all this, there is the healing power of the growth factor present in the PRP. So we're seeing patients having other pleasant "side effects" like healing of tissue defects. For example, patients who had genital PRP for urinary stress incontinence were surprised by the increase in sexual drive they experienced.
All of these results are obtained with ZERO RISK. And unlike Botox, the results will look completely natural. And many physicians are now seeing the best ever outcomes for their procedures after combining it with PRP.
Isn't that what you want for your clients?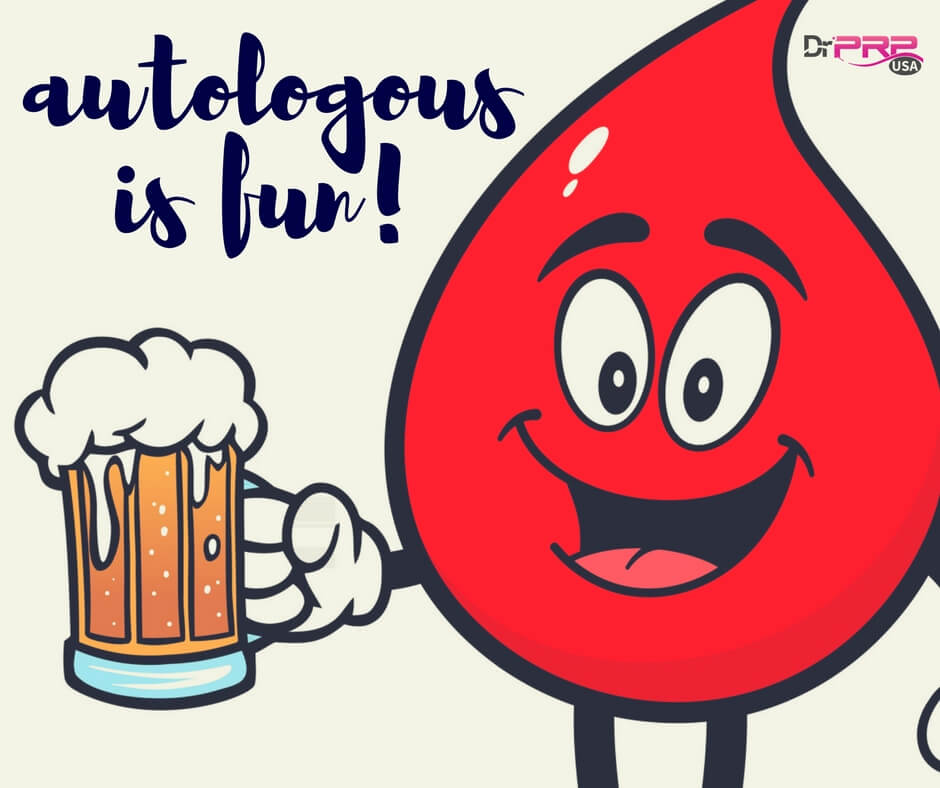 The Top 5 Treatments Using Platelet-Rich Plasma
1. Wrinkles and Folds
Unlike Hyaluronic acid (HA) fillers, like Restylane and Juvederm which are solids, PRP is composed of liquid blood components that are easily absorbed and penetrates deeper into the skin. Thus it is safe and effective for use on deep cheek indentations, under eye hollows and the neck areas for a more youthful looking face. However, HA fillers can be effective in filling individual deeper wrinkles and there is nothing preventing you from using both PRP and HA to accomplish an amazing result. Another procedure that PRP goes well with is the fat transfer procedure where the growth factors in PRP can help retain the "aliveness" of the injected fat and thus helps prolong the results.
It's a good practice to add a layer of PRP on top of regular fillers to not only provide an instant fill or volume correction but also to improve skin tone and texture through regeneration. This set up prolongs the effectiveness of the filler by up to 50% – or 3 to 6 months longer – than when the fillers are used alone. PRP can also combined with neuromodulators and fractional ablative lasers. Plus patients who don't want to use gel fillers can benefit from PRP as it can stimulate the body to make a small amount of its own 'filler.'
If you want to learn in detail the right way to do a Platelet-Rich Plasma Facelift, click here.

2. Rejuvenation
Platelet-Rich Plasma can be used with Lasers and Radio Frequency devices to deliver a smoother, more rejuvenated look for your clients. The benefit of adding PRP is that the activated platelets in the PRP stimulates the production of natural collagen which enhances the results that your patients get. It also accelerates the healing of the skin from the adverse effects of lasers much faster than using just topical post-care treatments. PRP also reduces the redness of the face much quicker.
3. Resurfacing
If you thought Micro Pigmentation was great for skin resurfacing, the results can be much, much better when combined with Platelet-Rich Plasma. This procedure, made famous by Kim Kardashian and other celebrities, is one of the most sought-after treatments in dermatology. It's perfect for facial regions that require deeper perforation as well as delicate regions like the area around the eyes. The combination treatment is a match made in aesthetic heaven – because it produces massive amounts of collagen in the skin leading to smoother, firmer and noticeably younger-looking skin. It produces great results in terms of reducing the appearance of imperfections like stretch marks. The micro pigmentation breaks up the fibrous tissues of the skin and the PRP promotes the growth of new, healthy tissues.
4. Hair Regeneration
Just days ago, a new study has revealed that when 5% minoxidil solution was combined with PRP, it showed more improvements in hair regrowth for female patients with androgenetic alopecia than without PRP. This is just one of the few cases. The New York hair restoration specialist Dr. Amiya Prasad, M.D has consistently proven that adding PRP with extracellular matrix (ECM) can work wonders to thinning hair. The beauty of PRP for hair regeneration is that the patients need only ONE treatment to see impressive results. And only a small minority of patients will need a second treatment, usually after 18 months.
5. Scar Revision
Ok, this is not really a domain of Platelet-Rich Plasma since PRP injections alone cannot revise a scar. However, researchers have shown us that a combination of autologous PRP along with LED phototherapy at 830 nm is an excellent treatment for scars. That is really just a start. There are other PRP-combination procedures for scars like the use of PRP bio-fillers as well as PRP and micro pigmentation. Subcision is another procedure that works well with PRP for re-plumping areas of lost volume or depressed scars.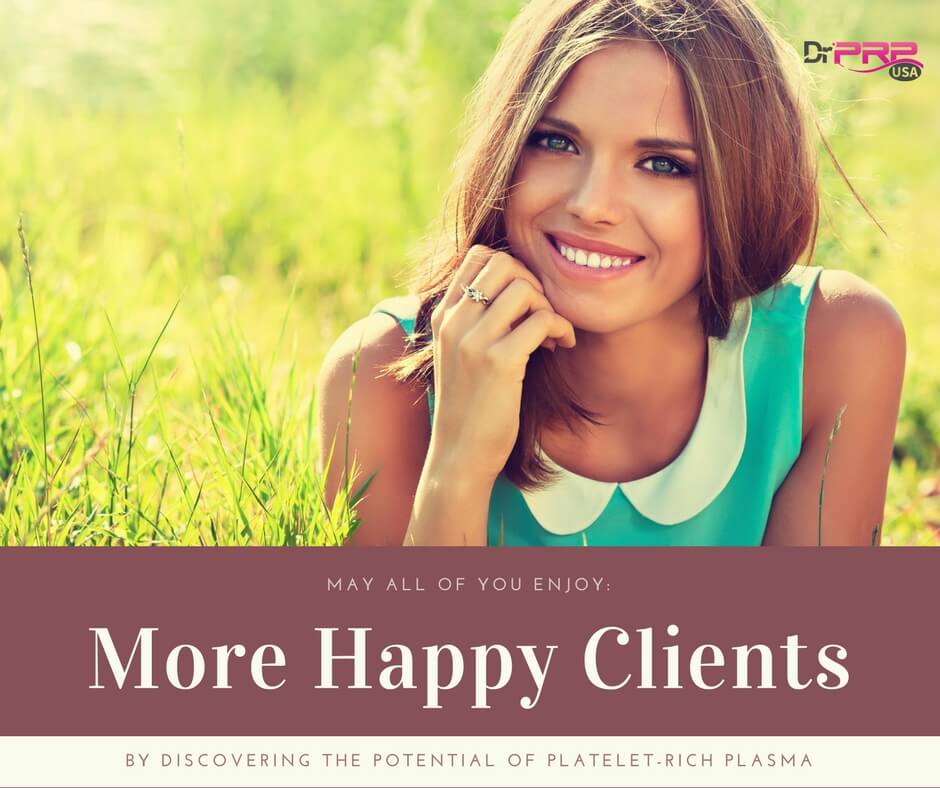 Warning:PRP may produce no aesthetic result if practitioners don't follow guidelines
There are three kinds of PRP that you can develop: The Pure PRP (Leucocyte-Poor Platelet-Rich Plasma), L-PRP (Leucocyte and Platelet-Rich Plasma) and PRF (Platelet-Rich Fibrin). Pure PRP and L-PRP are PRP with a low density of fibrin network obtained by adding a small amount of anti-coagulant to the tube prior to blood collection. Most medical applications require the L-PRP for best results. And there are some specific conditions which warrant the use of PRF (either P-PRF or L-PRF), a preparation that has a high density of fibrin network. Whichever ones you choose, there are specific protocols for getting an ideal output each time you do it. Failure to follow the protocols may result in sub-optimal results for your clients and tarnishing of the image your clients have of Platelet-Rich Plasma.
Plus, there are a few contraindications for PRP that you need to keep in mind including the following:
Sepsis of the blood
Cancer and chemotherapy
Critical low blood platelet count
Deficiency of fibrinogen
Abnormal or unstable blood pressure
Anticoagulation therapy
Acute and chronic infections
Skin diseases
Chronic liver disease
Severe metabolic and systemic disorders
Heavy nicotine, drug, and alcohol consumption
And the use of anti-inflammatory drugs within 2 weeks from the date of PRP injection
Plus, there is a list of medications that affect the function of platelets. They should be stopped at least 10 days before and after a PRP procedure. Even stuff like Advil, a non-steroidal anti-inflammatory drug used to treat pain and fever, can affect the regenerative power of platelets.
The bottomline is – a number of growth factors are released from the platelets into the body through PRP – and care must be taken to make sure none of that will go wasted either through inefficient process or through incompatible bodily conditions.
If you ensure that, you will be like one of our clients who came back to us saying, "Hey, we're seeing amazing results for all of our existing procedures after adding PRP. Thanks for that!"
---
Want pre-designed marketing brochures for your PRP offering, you can now get them from us here, here and here.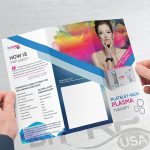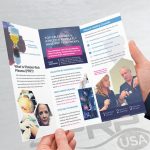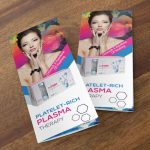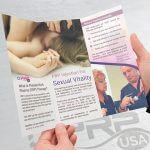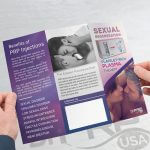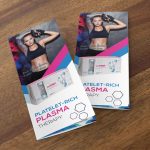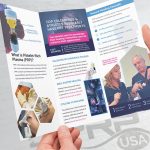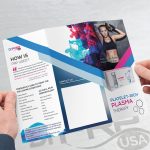 Check out our Platelet-Rich Plasma Kit here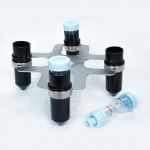 Comes ready-to-use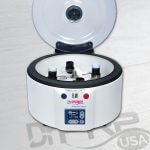 Industry's top centrifuge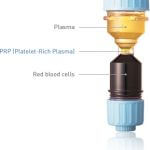 Achieve perfect PRP concentration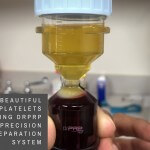 Get the perfect results